Sorry, but this content is available only in spanish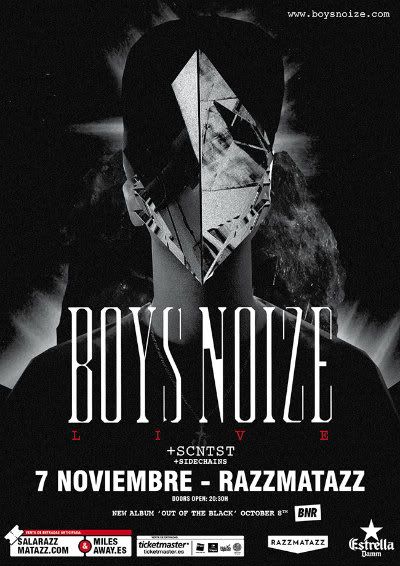 HORARIOS APROXIMADOS:
20:30 - SCNTST
22:00 - BOYS NOIZE live!
23:20 - SIDECHAINS
A pesar de ser uno de los valores seguros de la escena electrónica europea y de capitanear uno de los sello más exitosos actualmente, Alex Ridha no se cansa de crear música. Tras años pinchando en todo el planeta, editando temazos, produciendo a otros artistas y descubriendo nuevos talentos para Boysnoize Records, por fin, Boys Noize presenta por primera vez su live show. Además de presentar todo el material de su nuevo álbum Out Of The Black, el show se nutrirá de todos los hits del mago alemán incluidos en sus anteriores trabajos oi oi oi y Power. En un directo en el que hará mashups, los deconstruirá y les dará nuevas formas para dar lugar a cosas que no habrás escuchado nunca. Todo ello acompañado de un escenario especial y un espectáculo visual a la altura del musicón que despacha. 300% Boys Noize.
www.boysnoize.com